Tuesday, October 15, 2013 at 6:30 PM (EDT)
Cincinnati, OH
Event Details
Keynote and Q&A by Paul Tough, Author of How Children Succeed: Grit, Curiosity, and the Hidden Power of Character.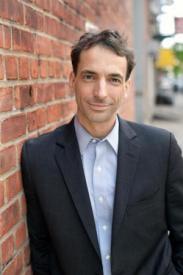 Paul Tough

Why Soft Skills?
Our society currently places a great deal of emphasis on intelligence as the sole indicator of value in children's education. But in this talk, Paul Tough lays it bare: we believe that success comes from those who score highest on tests, from preschool to SATs. Yet evidence indicates that our story here might be dead wrong. The work of a new generation of researchers and educators points to the fact that the qualities that have a better shot at indicating lifelong success are "non-cognitive" or what we might refer to as "personality traits" such as: curiosity, conscientiousness, optimism, self-control, and grit.

Using the tools of science, Tough peels back the mysteries of character and traces the links between early childhood neurological development and environment. By showing how "nature" and "nurture" are intertwined, Tough explores how childhood stresses modify life success and the surprising ways that parents do—and do not—prepare their children for adulthood. Tough helps us understand how early adversity affects childhood emotional, social, and cognitive development in ways that will carry on throughout their entire lives, and what we can do about it. – Provided by the Lavin Agency
Summit Goals: Spark community conversation around supporting children's success in school and life with a particular emphasis on the importance of non-cognitive skills. The Summit will include multiple events targeted to a variety of community stakeholders, including: a public community forum to raise awareness about the importance of non-cognitive skills on children's development, a presentation for professionals in the relevant fields, and a meeting with the editorial board of the Cincinnati Enquirer.
Have questions about Understanding Why Children Succeed: The Hidden Power of Character?
Contact The Strive Partnership